Perinatal Service
Chiropractic, in general, is concerned with the structural relationship between the spine, pelvis, and nervous system. During pregnancy, a woman's body undergoes dramatic changes affecting that relationship leading to imbalances that are easily corrected through Chiropractic treatment. Chiropractic can help make pregnancy more comfortable, more enjoyable, and prepare the body for an easier, safer birth.
The body experiences very rapid changes during pregnancy like increased weight gain, change in posture, and dramatic hormonal shifts. The changes are vital for the growth and the arrival of the baby, but they can also interfere with other areas of life. Common secondary conditions from this shift include aches and pain (low back, sciatica, pubic bone, tailbone, etc.), digestive disorders (reflux, heartburn, constipation, etc.), overall wellness (fatigue, sleep disturbances, mood swings, etc.), and even disruptions of normal birth (baby's position, onset or progression of birth).
Chiropractic care is a gentle, non-invasive approach to correcting and stabilizing the spine and pelvis. Completely safe throughout pregnancy, chiropractic care helps the body work better and ultimately improves quality of life and potentially birth outcomes. Contact us to learn more!
Benefits of Chiropractic Care During Pregnancy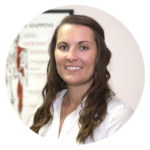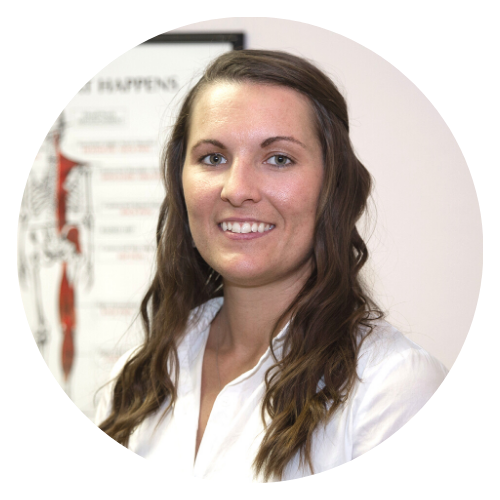 Perinatal Services Goodlettsville TN | New Life Health & Wellness
Take Control of Your Health
Dr. Richerson is a perinatal chiropractor in Goodlettsville TN with advanced training in upper cervical chiropractic care, perinatal chiropractic care, prenatal care, pregnancy, children, and pediatric care. New Life Health & Wellness specializes in perinatal services in Goodlettsville TN, creating the right environment for your body to thrive both during and after pregnancy while providing gentle and specific care so that you can function at your greatest capacity.
New Life Health & Wellness 531 Rivergate Pkwy
Goodlettsville, TN 37072
Phone Number: (615) 239-8429
Goodlettsville, TN highlights include the Historic Mansker's Station, Long Hollow Winery, Moss-Wright Park, Bowen-Campbell House, and Monthaven Arts & Cultural Center.
Driving Directions to Goodlettsville TN, from Nashville International Airport:
Continue to I-40 W
6 min (2.2 mi)
Take TN-155 N/Briley Pkwy and I-65 N to Rivergate Pkwy in Goodlettsville. Take exit 96 from I-65 N
15 min (15.4 mi)
Follow Rivergate Pkwy to your destination
2 min (0.6 mi)
Reviews:
Read on and see why we are the preferred Perinatal Services Provider in Goodlettsville TN.
"HIGHLY RECOMMEND!! I saw Dr. Amanda before, during, and after my fourth pregnancy. She is such a warm and caring person! Even on busy days she always took her time and was great at providing an explanation of what she was doing and the reason for it! I also took my special needs daughter and newborn son to her and she was always so gentle with both and did her best to make sure they were both comfortable." - Lacey Mawby
"Dr. Amanda is fantastic! I saw her before and throughout my entire first pregnancy. She is Webster certified and introduced these adjustments when I started having lower back pain. I truly believe it was the main contributor to feeling good, remaining active, and overall enjoy being pregnant. Dr. Amanda cares about her patients. She will take the extra time to provide explanations as well as answer any of your questions, including birth plans. I highly, highly recommend any expectant mother to see Dr. Amanda!!" - Alexis Zampaglione
"5+ STARS!! I first started seeing Dr. Amanda when I was 4 months pregnant. Thanks to her I truly believe my pregnancy/delivery were much easier and way more enjoyable. Who knew round ligaments could cause so much trouble?! Even after delivery I continued to see her for the next 2.5 years. No matter how busy the office was, Dr. Amanda always took her time and covered all of my problem areas. I would go into the office with pain and leave on cloud 9. HIGHLY RECOMMEND Dr. Amanda." - Deidra Shubert
You may have found us by searching for some other common Perinatal Categories:
High-Risk OB Nashville, TN
Doula Services Goodlettsville Tennessee
Goodlettsville, TN Acupuncturist
Pregnancy, Prenatal, Postpartum Psychiatrists in Tennessee
Some other important pages:
Home
Birth Plans Consultations
Female Reproductive Health
Websters Method
Lower Back Pain
Babies In Breech
C Section Prevention (Chiropractor)
Other cities near Goodlettsville TN:
Spring Hill, Mount Juliet, Gallatin, Nashville, Lebanon, Portland, La Vergne, Hendersonville, Brentwood, Smyrna
Zip Codes near Goodlettsville TN:
37066, 37072, 37075, 37077, 37070, 37024, 37027, 37067, 37172, 37087
Neighborhoods in Goodlettsville TN:
Windsor Green, Goodlettsville / Monticello Manor, Goodlettsville / Ranchwood Estates, Goodlettsville / Dry Creek Farms, Goodlettsville / Echo Meadows, Goodlettsville / Rivergate Meadows, Goodlettsville / Connell Hills, Goodlettsville / Dry Creek Pointe, Goodlettsville / Clark Place, Goodlettsville / Gateway, Goodlettsville